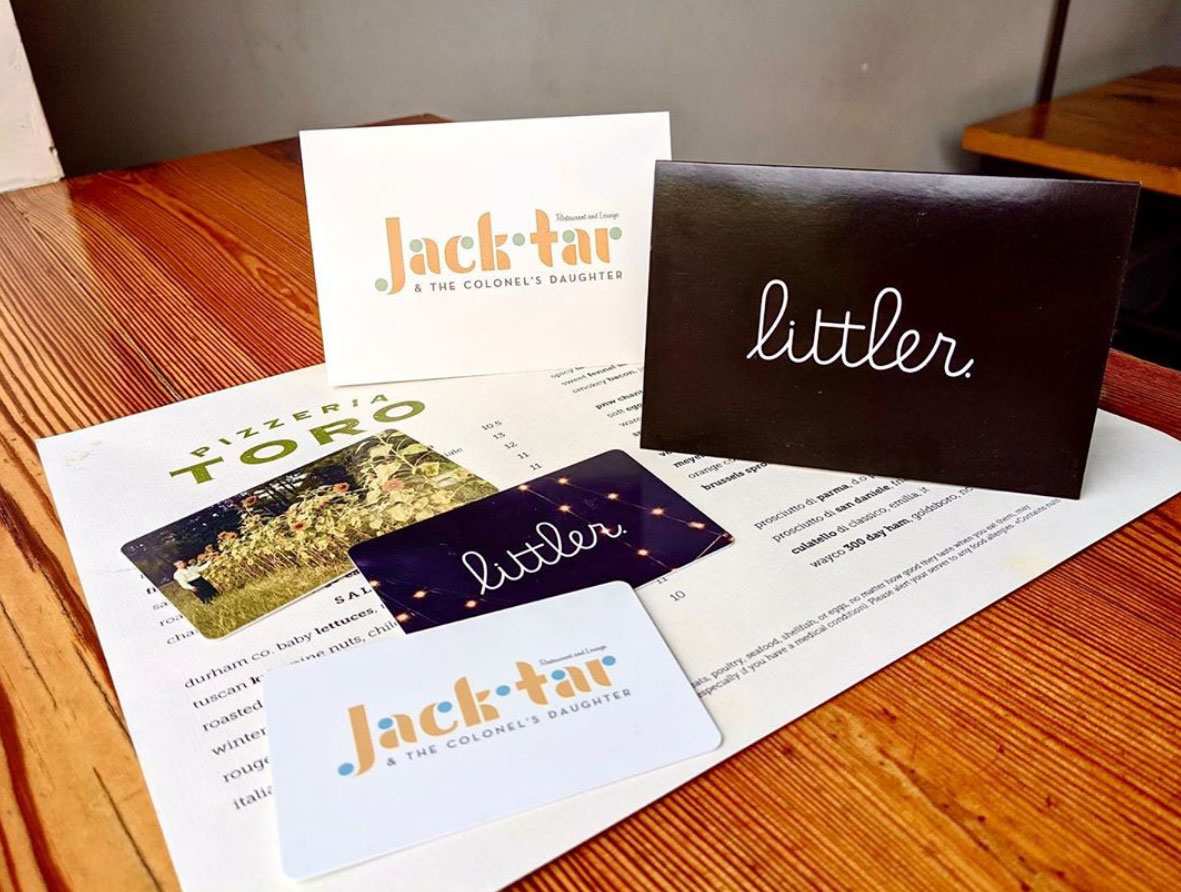 Thank you.
So many people have reached out to ask how to purchase gift cards to help support us during this trying time. To say thank you we will be offering a 20% bonus on top of any gift card purchased while our dining room is closed. For example if you buy a $100 gift card, we will add $20 to it!
Choose a restaurant below to purchase a gift card.*
Keep in touch with us via social media for the latest updates.
You can also email us at giftcards@littlejacktoro.com with questions.
*Gift cards can be used at any of our three restaurants.